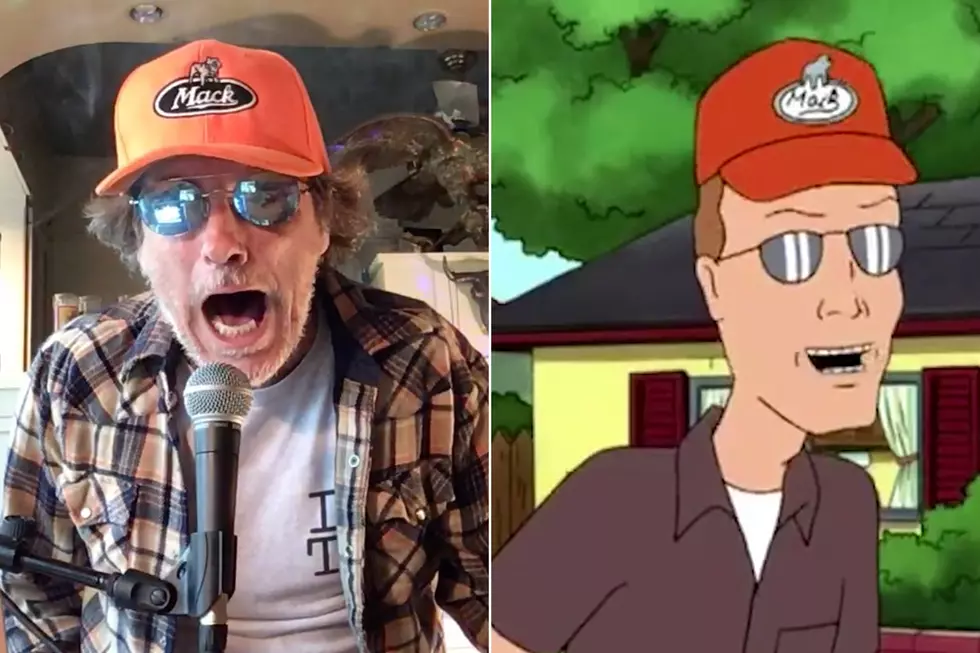 Johnny Hardwick, Dale Gribble on 'King of the Hill,' Dead at 64
YouTube
Johnny Hardwick, best known as the voice of Dale Gribble on the animated series King of the Hill, has died at the age of 64.
The actor's death was reported by TMZ, which noted that police officers were "called to Hardwick's Texas home Tuesday for a welfare check and discovered his body." He was reportedly pronounced dead at the scene. A cause of death has not yet been announced.
A native of Austin, Hardwick was a graduate of Texas Tech University and spent much of his 20s working as a bartender in Austin and Dallas. In the early '90s, he started performing stand-up in the area, eventually landing a TV performance on The John Stewart Show. Hardwick's star continued to rise with gigs at the Montreal Comedy Festival and later the famous Laugh Factory comedy club in Los Angeles.
It was there that Hardwick was spotted by Mike Judge, who was then riding high on the success of his hit MTV series Beavis and Butt-Head. Judge, who had spent several years living in Texas, was working on his concept for King of the Hill and enjoyed Hardwick's perspective on Texan life. The show creator hired Hardwick to write for the show soon afterward.
The humor on King of the Hill arose from the misadventures of Hank Hill and his collection of friends, all of whom were caricatures of various Texan tropes. Dale Gribble, Hank's neighbor, was an exterminator and occasional bounty hunter, known for his wild conspiracy theories, distrust of the government and love of guns. The part was originally offered to Daniel Stern, but when the actor couldn't agree on a contract, Hardwick stepped into the role. In his hands, Dale became one of the show's most popular characters, a beloved and ridiculous chain-smoking oaf.
Hardwick voiced Gribble for 13 years, spanning all 259 episodes of King of the Hill. He additionally served as producer, writer and story editor for 103 of the show's episodes. In 1999, Hardwick took home an Emmy Award when King of the Hill won for Outstanding Animated Program.
After King of the Hill came to an end in 2010, Hardwick's career slowed, with only occasional voice work. He regularly posted YouTube videos in character, commenting on current events or conspiracy theories as Dale Gribble (or Gribble's alter ego, Rusty Shackleford). Hardwick was reportedly going to be part of the King of the Hill reboot, which was ordered by Hulu in January 2023.
Rock Stars Who Appeared on 'King of the Hill'